As a new mum I am often asked what my essential products were in those early days and weeks, so here are my absolute staple items that I would advise any mum or mum-to-be to invest in!
Cot Mobile
– We didnt have a cot mobile from day 1 as we knew that our newborn wouldn't be very interested in it, but it became apparent very quickly that it was something we needed to get as Harry became more alert! He LOVED his mobile from the second we bought it, and he still loves it now! Its super bright and colourful and the little animals provide endless entertainment! It also plays music that obviously Harry cannot hear but sometimes we play it anyway! The mobile we have is from Mothercare and I love its bright and colourful design (even though it doesn't match his nursery in the slightest!)
Blankets
– I didn't realise how many blankets we would need at all! I thought 1 or 2 would be enough but we seem to go through them like water!! We now have lots of blankets, all different textures and densities so we have the right blanket for the right temperature and plenty for when he pukes up on one (this happens loads!!) We also have a Swaddle Shell from Mamas and Papas which really helped Harry when he was a newborn as it kept him all secure, however he doesn't seem to like that anymore! He will however only nap in the daytime with a blanket/muzy over his head!!
Footless babygros & Leggings
– Outfits and sleepsuits with feet seem to be a bit too restrictive when we are just at home for the day so we have been dressing Harry in a lot of rompers, footless babygros and cotton leggings. They are so comfy and give him the room to wiggle his arms and legs about freely and he can nap in everything without me having to remove any items of clothing
H & M Socks
– One thing that drives me up the wall is crap baby socks! Even the likes of Next and Mamas & Papas do silly loose fitting socks that fall off the second they are put on resulting in a collection of odd socks at the end of the day! We have found that H&M do the absolute best baby socks which stay put all day long! They are quite thick and have roll tops which stop the socks from sliding down their teeny tiny ankles and the best thing is they are cheap as chips and the designs are totally cute!
Elephant lamp
– In the first few nights of Harry being in his own room it became apparent that any sort of bright light switched on in the middle of the night would wake him completely up and we could never settle him back down again. We searched high and low for a night light that would give off enough of a glow for nappy changes/sick mop ups but not too much light that it would awake our little bug. We found this porcelain elephant lamp from Mothercare and it is absolutly perfect for the night feeds! It really helped when implementing our routine as it would rouse Harry just enough to guzzle his milk and then he would immediately go back to sleep again
Waterwipes
– These wipes are amazeballs and are probably my number 1 must have product for a newborn baby. They are completely safe to use on that sensitive bubba skin and you can literally use them to give your baby a full body wash! We even used them to wipe away the gunk in Harrys eyes and to freshen up his hair! They are 99% water and 1% fruit extract making them completely fragrance free and non irritant. I find the cheapest place to buy these is on Amazon
Bath and body works anti bac
– We go through this stuff like water!! This 100% anti bacterial hand gel is fantastic for nappy changes on the go and it smells divine! We currently have an apple one in our changing bag and a huge strawberry one on our changing station at home. I buy mine on EBay as I dont think its available to buy in the UK just yet
Dummy's
– I never ever wanted to give my son a dummy, it was something I was totally adamant I wouldn't do but we quickly realized that it was going to be a necessity for Harry! If we didn't have his dummy we would be constantly feeding him or have a very miserable baby as he just likes the comfort of a soother. I'm not looking forward to weaning him off it, but for now he can have as much dummy time as he likes! Dummy is his life..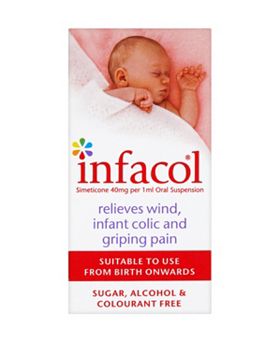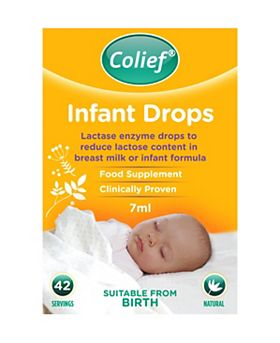 Infacol
&
Colief
– These 2 amazing products go hand in hand and have been crucial to Harrys "recovery" from the dreaded colic. We used both of them for every single feed day and night and they relieve those nasty griping tummy pains. If you have a colicky baby I strongly urge you to shell out the dollar for Colief as it really is a miracle worker!
Dr Browns Anti-colic Bottles
– Another truly amazing colic product! Dr Browns bottles have a unique air filtering system that stops your baby swallowing too much air (a huge colic cause) we noticed a huge improvement when wing harry the moment we started using them. they aren't cheap and they are a pain in the butt to assemble but we think they are fantastic!
Olive Oil
– We lathered on lashings of the stuff when H was a little bubba and fragranced products are just too much for their teeny bodies! I truly believe its the reason Harry has such great skin – no baby acne, cradle cap, nappy rash or dryness!! The best thing about it is its super cheap, easy to buy and so effective
What are your newborn essentials??
Please follow & share if you liked this post!